Low Testosterone or Normal Aging?
Posted: February 22, 2019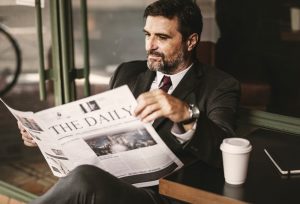 As men age, testosterone levels naturally drop by a small amount. If testosterone falls too far, however, it may cause serious side effects that could impact your quality of life. Finding the right solutions for testosterone replacement in Edmond can resolve issues caused by low testosterone. Knowing the signs of abnormally low testosterone will help you to make the right decisions about your healthcare.
Issues With Sexual Function
Men with low testosterone levels may experience difficulties in achieving or maintaining an erection. Some may even feel less interested in sexual activities. These are usually symptoms of low testosterone levels rather than the normal signs of aging. Testosterone replacement therapy (TRT) is a recommended solution for these issues. If you are experiencing this, contacting an Edmond TRT clinic is the first step toward restoring good health and normal testosterone levels.
Changes in Body Hair
Men with low testosterone levels may also experience loss or thinning of facial and body hair. This is sometimes caused by hypogonadism that begins during fetal development. These symptoms may also develop later in life as a result of low testosterone. Seeking a health assessment from a qualified medical professional is the best way to determine if these changes are the result of abnormally low levels of testosterone.
Lack of Energy
Some men with low testosterone report that they feel less energetic during their daily lives, which may not be a result of normal aging. This can have a significant impact on their ability to take on routine tasks and deal with their regular responsibilities. Resolving these issues with targeted testosterone replacement in Edmond can provide help for men in the area.
Loss of Bone and Muscle Mass
Low testosterone also results in the loss of muscle tone and bone mass in some men. This can increase the risk of broken bones and make physical exercise more difficult. While this sometimes occurs because of normal aging, a health assessment from a qualified physician will pinpoint the reason for these issues. A TRT treatment may help resolve these issues and promote a healthier and happier life for men who suffer from low testosterone issues.
Redistribution of Body Fat
Added deposits of fat on the chest, waist and hips have also been reported as symptoms of low testosterone and are not usually signs of increasing age. This may cause embarrassment or issues with self-esteem with some men. Restoring normal testosterone levels with testosterone replacement in Edmond is a proven solution for resolving these issues.
At Low T Center, we offer Edmond testosterone replacement therapy for men in our area. Call our office at 405-237-5698 or schedule your initial appointment online today. We look forward to the opportunity to serve your healthcare needs.
Related Posts
Disclaimer: This article is made available for general, entertainment and educational purposes only. The opinions expressed herein do not necessarily reflect those of Low T Center. You should always seek the advice of a licensed healthcare professional.