Three Tips for Promoting Good Prostate Health
Posted: March 1, 2019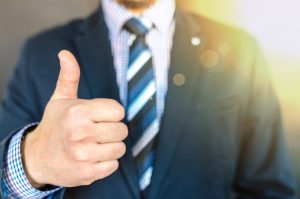 Scheduling a Chattanooga men's health assessment is a good first step for evaluating a man's well-being and health in all areas. One issue of particular importance to men is the prostate. Most men are surprised to discover how high their risk is for prostate problems. As you consider Chattanooga men's health management, these tips for a healthy prostate can help.
1. Manage your diet.
People say that "you are what you eat." While this may not be literally true, what you eat does substantially impact your health. For prostate health, a balanced diet with plenty of nutrients is key. Fruits and vegetables reduce inflammation to promote prostate health. People who eat healthy fats are less likely to develop prostate cancer. Controlling your intake of red meat and increasing your consumption of omega 3 fatty acids is beneficial. Some food additives increase your risk, which is why you should opt for natural selections when possible.
2. Maintain a healthy lifestyle.
Exercise helps you stay healthy and has a particularly surprising effect on the prostate. Some studies suggest that exercise slows the spread of prostate cancer while also preventing prostatitis. Likewise, staying hydrated and keeping your weight within healthy limits is important. People who are overweight have a higher risk of cancer. A healthy weight improves your vitality if you do develop the disease. Other risk factors like smoking, excessive alcohol usage, and sleep deprivation can be evaluated as part of a Chattanooga men's health assessment.
3. Consider your hormones.
You can take preventative measures for your prostate on your own. However, involving your doctor for a comprehensive health plan is wise. One important aspect of your prostate health involves your hormone production. The prostate is tied to a man's production of testosterone, which means that any hormone imbalance can dramatically increase your risk of cancer. Your doctor can help you manage your hormone levels through diet and exercise, while some men also benefit from hormone supplements. All supplements and other medications should be approved by your doctor.
To learn more ways to keep your prostate healthy, the staff at Low T Center can provide you with the guidance you need. We are your source for a Chattanooga men's health assessment. Our service options extend beyond the prostate to include treatment for low testosterone, hypothyroidism, diabetes, high cholesterol, and other medical conditions. We are even a leading provider for Chattanooga sleep apnea treatment. Book your appointment online for a comprehensive health assessment today.
Related Posts
Disclaimer: This article is made available for general, entertainment and educational purposes only. The opinions expressed herein do not necessarily reflect those of Low T Center. You should always seek the advice of a licensed healthcare professional.