Tips for Prostate Health
Posted: September 20, 2019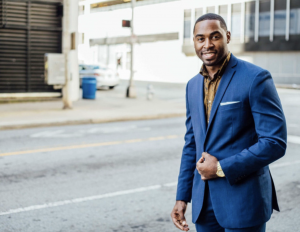 Did you know that getting some sun is important for prostate health? The vitamin D that sunshine provides helps reduce the likelihood that you will get prostate cancer. While it is important to avoid overexposure to the sun, a few minutes daily can be good for your health. There are several other steps you can take to improve your prostate health as well.
Maintain a Healthy Diet
There are no magic foods that will ward off prostate cancer, but a healthy diet is important in maintaining prostate health as well as overall health. The five-a-day rule for fruits and vegetables remains a good one. This should include colorful and leafy green vegetables. Protein sources like fish, beans, eggs and skinless poultry are healthier than red meat, and charred meat may increase the risk of cancer. Nuts, avocados and olive oil provide healthy fats. It is better to eat foods that are lower in sodium and avoid overeating.
Regular Exercise
Exercise is important to prostate health and to men's health management in general. It can help prevent or reduce the severity of various conditions. One study that involved over 30,000 men found that those who were even moderately active were less likely to develop an enlarged prostate than men who were sedentary. Walking regularly was sufficient in some cases to show benefits. Men with a lower body mass index were found to be less likely to develop erectile dysfunction, and 90 minutes of running or three hours of strenuous outdoor work reduced the likelihood of ED by 20%. Another study found that men with chronic prostatitis reported feeling better when involved in an exercise program compared to men with the same condition who remained sedentary.
Regular Screenings
Men should talk to their doctors during a comprehensive health assessment about when they should begin getting screened for prostate cancer and how often depending on various risk factors, including age and family history. The risk of developing prostate cancer increases with age. However, early detection of prostate cancer is an important factor in treating it, and some forms of prostate cancer are very slow to grow and develop.
September is Prostate Health Month, and all month long at the Low T Center, we are offering a special on men's health assessments. Pay just $79 instead of our usual price of $99. Make an online appointment with us today at the Low T Center to take advantage of this offer and as a step toward your ongoing prostate health.
Related Posts
Disclaimer: This article is made available for general, entertainment and educational purposes only. The opinions expressed herein do not necessarily reflect those of Low T Center. You should always seek the advice of a licensed healthcare professional.